PPP Forgiveness Program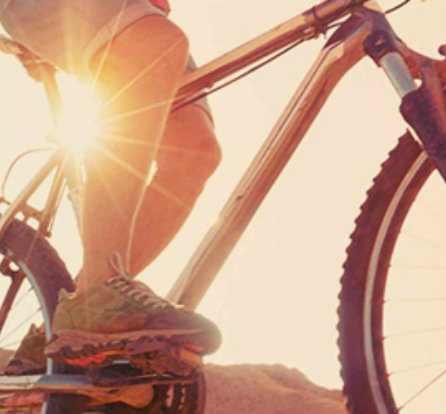 PAYCHECK PROTECTION PROGRAM FORGIVENESS
Old West Federal Credit Union
Serving Eastern Oregon Residents Since 1957
Welcome!
Old West Federal Credit Union is now accepting Small Business Administration (SBA) Payment Protection Program (PPP) forgiveness applications. In an effort to help as many as possible, Congress has made multiple updates to the PPP program. We anticipate additional changes may be made to ease the forgiveness process; as such it may benefit you to wait to apply. We encourage you to refer to the SBA website (www.sba.gov) for updates. When ready, submit your forgiveness application and supporting documentation electronically to [email protected]
Please note the following:
Loan forgiveness is based on a minimum of 60% of loan proceeds being used for payroll and not more than 40% for other eligible expenses (utilities, rent, lease, mortgage and personal property interest) during the covered period beginning the day your PPP loan was funded.
If your loan was funded prior to June 5, 2020, you may choose to use an 8-week or a 24 week covered period. If your loan was funded after June 5, 2020, you have a 24-week covered period.
Your PPP forgiveness application must be submitted within 10 months of the end of your covered period.
Forgiveness applications will only be accepted electronically at [email protected]
Incomplete PPP forgiveness applications, or applications submitted without complete supporting documentation, will not be processed.
SBA guidelines allow PPP lenders up to 60 days to review forgiveness applications and SBA has 90 days thereafter to complete it's review. Forgiveness decisions may be appealed, although SBA has not yet finalized the appeal process. No payments will be due during the review process.
If your PPP forgiveness application is not fully forgiven, the unforgiven portion must be repaid per the terms of your current PPP note, unless you arrange for a change in terms. Congress did pass additional legislation providing for up to a five-year repayment schedule, but this extension is not automatic and must be agreed upon by both you and OWFCU.
PPP Forgiveness Application & Instructions
SBA Form 3508EZ - For all PPP borrowers with loan amounts >$150,000
The application and instructions may be found here ;
SBA Form 3508 – For all PPP borrowers with employees:
The application and instructions may be found here;
SBA Form 3508S - For all PPP borrowers with loan amounts < $150,000:
The application and instructions may be found here;
Supporting Documentation
Supporting documentation is required to verify the number of full-time equivalent employees on payroll, their pay rates and eligible non-payroll expenses, for covered period, including:
Evidence your business was in existence on February 15, 2020
Payroll reports
Payroll tax filings (Form 941, 940 or 943)
Income, payroll and unemployment insurance filings
Documents verifying any retirement and/or health insurance filings
Documents verifying mortgage interest, rent and utility payments (canceled checks, receipts, account statements, etc.)
Documents demonstrating attempts to rehire laid-off workers and their written responses

Other documents and agreements requested by OWFCU

For additional information regarding loan forgiveness, please visit www.sba.gov/paycheck-protection-program or click here to view FAQs on PPP Loan Forgiveness.
Please contact our PPP Loan Processing team with questions specific to our process. We may be reached at 541.278.6800 or [email protected]
Thanks for your continued support of OWFCU – we appreciate you!
Important Notice: Applicants are solely responsible for understanding and certifying that they meet the eligibility requirements for PPP loan forgiveness. Additional loan terms, documentation requirements and restrictions may apply. The information on this web page is meant to be general in nature, for information purposes only and should not be used in place of personalized advice from a tax or legal advisor. OWFCU makes no representations, expressly or implied, regarding the information contained on this webpage.