News Center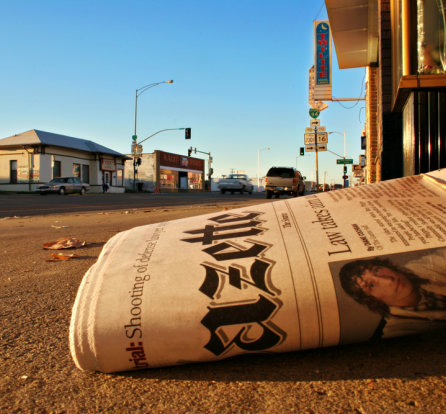 Dear Member/Owners of Old West Federal Credit Union. Thank you for your membership and participation in Old West! We are celebrating 63 year of service. Old West is financially solid with now over 13,000 members throughout Eastern Oregon and beyond.
In our 63 years we've seen a lot and we've learned a lot. When you live in Ag country you learn to pay attention to forecasts, not only the weather but community and economic signs, as well. From almost the first of the year we became aware of the Covid-19 Coronavirus. And as it became apparent we would see some effects in our neck of the woods we took steps early on, purchasing additional cleaning and sanitizing supplies, gloves, UV lights and other items to mitigate the potential effect of the virus, even before the term Pandemic was being used. We take the care of welfare of our members very seriously, and that includes our employees as well. We continue to closely monitor the situation and as the situation changes we are prepared to implement policies that balance our members' access to critical financial services with the health and welfare of our team members and community as a whole.
Our board has generously directed me to develop an additional paid sick leave block for our employees who might be directly affected by this event. Additionally, some Team members will be working from home on a temporary basis.
Some steps we are already taking include:
1. Doubling of our telephone call center capacity.
2. Waiving Reg D fees for over-the-limit transfers.
3. Waiving early closure penalties for Term Share Certificates.
4. ATM refunds for KASASA account holders (use any ATM anywhere).
We continue to communicate with our Team members about appropriate and necessary steps to keep themselves protected, and it is our intent to adhere to requirements and guidance from the Center for Disease Control (CDC), and Oregon Health Authority.
We have taken these proactive steps to ensure the health and safety of our staff, members, and the broader community.
Social Distancing
Old West provides excellent mobile banking services that allow you access to your money, pay bills, or even make deposits without ever stepping inside a branch. I would encourage you to utilize these FREE services that are available to help you manage your money.
Real Time ATM Cash & Check Deposit at Branch Locations:
All Old West ATMs have cash and check deposit capabilities.
Contact Call Center:
Speak with Old West Team Members 830a to 530p Monday through Friday
1-888-575-0264
Remote or eBanking:
You can use the Old West FCU mobile app on your smartphone or tablet to deposit checks, pay bills, transfer funds and apply for a loan. It is your branch on the go, wherever you go.
Old West FCU VISA® Debit & Credit Cards:
Your debit and credit cards are great alternatives to cash. You can use your debit card to receive cash when making a purchase. We are also members of the Credit Union CO-OP network with access to 1,000s of ATMs throughout the country. Using contactless systems like Apple Pay®, Samsung®, and Google Pay® make it even easier with your phone. If you don't have a debit card, one can be instant issued at one of our branch locations. Our Contact Call Center and Branches are available to help you with any of these services.
Financial Difficulties & Fraud Prevention
If you find yourself with financial difficulties as a result of current events, please contact us. We value working together to find solutions.