News Center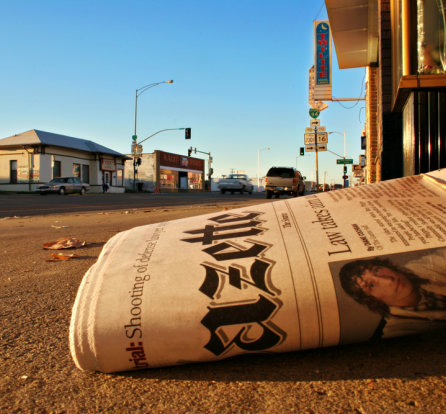 Skimmer Reported in Eastern Oregon
3/21/2019
Recently a credit card skimmer was discovered at a merchant in the Hermiston area. What was unusual about this case was that the skimmer was located inside the store. A "skimmer" is an illegal device placed on top of a legitimate card reader (ATM, Gas pump, etc.) that "captures" your card magnetic stripe and PIN data; scammers then later use the information to create counterfeit cards or for other identity theft activities. Most card skimmers are found at outside locations like ATMs and Gas pumps. Using your debt or credit card is still one of the safest ways to pay for goods and services, and Federal regulation as well as Visa and MasterCard rules protect consumers against unauthorized charges. Old West reminds you to take care when utilizing your card, be aware of your surroundings and inspect the machine you are using. When in doubt, ask a store manager or clerk.
https://www.consumer.ftc.gov/blog/2018/08/watch-out-card-skimming-gas-pump
https://www.610kona.com/card-skimmer-found-at-umatilla-county-gas-station/
New Branch in Union
We're excited to announce that Old West will soon be opening in Union! On August 31 we acquired the former Community Bank building on South Main and we will be spending the next several weeks with a minor remodel, acquiring and training staff and installing new equipment. Stay tuned for an official opening date!
President's Report
In year's past we have included a President's message in the Annual Meeting pamphlet. This year we're doing something a little different by sending out the message a little early. We realize everyone can't attend the meeting in person and I consider it critical that our members be kept apprised of the status of the credit union and are informed of upcoming issues and priorities.
A lot of exciting things happened in 2017, not the least of which was the finalization of the merger of Old West and UWB. While there have been some relatively minor fits and starts with the merger, we remain committed to making the transition as painless as possible. If you have suggestions, problems or concerns please let us know at [email protected], or call or drop by any office.
I'm happy to report that we have continued to be the number one USDA guaranteed loan originator headquartered in Oregon. Over the years Old West has put 100s of millions of working dollars into the hands of our local Ag producers and Small Business owners and job creators.
Financially, your credit union remains safe and sound. Income was solid and capital grew in 2017. Loans grew at a nearly record pace in almost every category while loan delinquency fell to its lowest level ever. Three years ago we embarked upon an aggressive program to improve our loan processes, hire additional loan professionals, and invest in technology. This investment has been costly, but we already see the healthy returns from our decision. Loan delinquency should fluctuate as we work with some of our Ag operators that are challenged by commodity price volatility, but our business model accounts for these cyclical swings and we have a history of successfully working with our borrowers.
Expense has always been historically higher than our peers as the cost of operating with remote branches and servicing commercial loans results in challenges that most consumer credit unions do not face. However it is this model that allows us to charge far less in fees and offer accounts with higher dividends than most other peer credit unions.
As in past years, the cost of regulation and compliance monitoring continues to eat up an ever-increasing portion of our bottom line. Regardless, our business model continues to evolve and gain efficiencies each year, and our goal continues to be to limit your cost of banking and to build a loan portfolio that will allow us to stay ahead of our competition in service, dividends paid, and reduced costs to our members. This is the heart of the not-for-profit model; offering relevant services at a reasonable cost and benefit to our members. While the economy appears to be recovering, we have a long way to go and each and every household dollar counts. This model cannot work without your belief and support – and for that I am immensely grateful. We want to remain relevant and accountable to the changing wants and needs of our members, so I hope you take the time to contact us with any suggestions, concerns or other feedback. I would be remiss without acknowledging your outstanding board of directors; They do a wonderful job of keeping me encouraged and accountable; the men and women of the board are unpaid volunteers who take hours of out of their busy lives to serve your credit union, so thank you to these wonderful folks for their time and talent donated to the credit union. Additionally, I want to publicly acknowledge our talented employees. Each day these folks bring their passion, talent and care to make Old West the best place to work and bank in Eastern Oregon.
Sincerely,
Ken Olson — President/CEO
Old West FCU Celebrates 60 years of Service
To commemorate Old West Federal Credit Union's 60th year serving Eastern Oregon, we are pleased to announce that we will be publishing a cookbook featuring our members and their favorite dishes. Cookbooks are now available at the branches! Come in and purchase your copy for just $10.