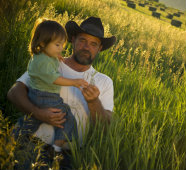 Grow Green Checking
There's no such thing as having too much money! This free high yield checking account will help you build your balance, earning you up to 2.01% APY* and ATM fee refunds nationwide too.
Get unlimited checking, free online banking, and more, while earning a better return than a savings account. Get cash from any ATM, even when you're away from home, and we'll refund the fees. Qualifying is so easy, you're probably already doing it!
Summary

Free Web ServicesAccess accounts online anytime: Online Banking & e-Statements Free Online Bill Pay Mobile Banking Text Banking




2.01% APY* on balances up to $5,000

0.25% APY* on amount of balance over $5,000

0.05% APY* on entire balance when qualifications are not met

Unlimited ATM fee refunds nationwide

No monthly fee or minimum balance

Unlimited checking and debit card use

Free telephone banking

Overdraft protection

available

No minimum deposit to open





Qualifications

In order to receive the Grow Green rate and ATM fee refunds, simply do the following each monthly qualification cycle:

Have at least 12 debit card purchases post and clear your account

Have at least 1 direct deposit, ACH transaction, or bill payment post and clear your account

Receive and review free, paperless e-Statements

If you do not qualify, you'll still receive our base rate of interest, and can get the rewards back the very next cycle!





Only transactions posted to the statement by the cut off will be counted in that month's totals; if the charge is pending it will not be included. ACH and debit card transactions will only be calculated through the business day prior to the last business day of the month; remaining days will be calculated into the next month's totals. For example, if the last day of the month falls on a Saturday, the last business day is Friday.Transactions for Grow Green rewards will be calculated as of the close of business Thursday.






Rates may change after the account is opened. Fees may reduce earnings. Debit card transactions must be point of sale signature based transactions. ATM withdrawals do not count towards qualifying debit card transactions. All qualification transactions must be posted to the account during the qualification cycle. Transactions could take anywhere from, but not limited to, 1-5 business days to post to an account from the date the transaction is made. An ACH transaction could either be a deposit or a withdrawal. ATM fee are provided only if qualifications are met within qualification cycle. Personal accounts only and only one account per SSN.